AISI S7
---
This is a shock resistant air hardening steel. The impact properties plus very high hardenability of shock resisting grades of tool steel make this steel indispensable to the tablet tool industry. S7 also possesses good softening resistance at high temperatures which gives it hot work capabilities. S7 maintains stability in heat treatment.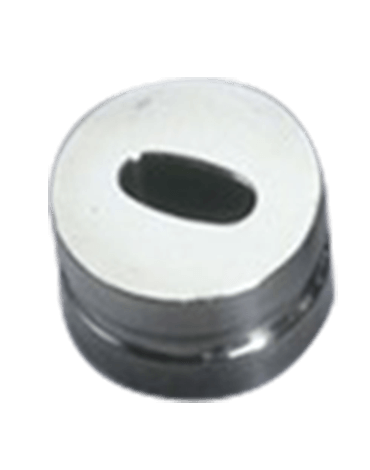 It has unusual combination of properties making it suitable for an extremely wide range of tool and die work. Shock resistance and medium hot work properties or ease of machining and heat treatment are the most important.
Excellent toughness and high strength, along with a low to medium wear resistance. Versatile tool steel for both cold and warm shock applications.
Applications
---
- Tablet Tool Punches & Dies
- Cold Forming Dies
- Blanking Dies
- Bending Dies
- Engraving Dies
- Shear Blades
- Master Hobs
Specifications
---
Grade
%
C
Mn
Si
Cr
Mo
V
P
S
AISI S7
MIN.
0.45
0.20
0.20
3.00
1.38
0.23
-
-
MAX.
0.55
0.80
1.00
2.50
1.46
0.31
0.015
0.008
Weight chart
---